Program Co-ordinator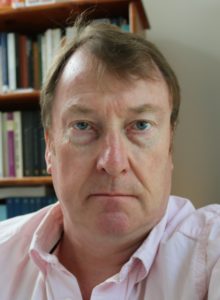 Jonathan Edmondson
Department of History
2178 Vari Hall
416-736-2100 ext 30417
jedmond@yorku.ca
Student advising
For an appointment, please email the Program Co-ordinator
Professor Jonathan Edmondson, Coordinator of Classical Studies/Classics, holds regular Advising Hours each week during the Fall and Winter Terms in his office (2178 Vari Hall, in the History Department) at the following times:
Mondays, 2.30 - 3.30 p.m. 
Wednesdays, 2.30-3.30 p.m.
There is no need for students to make a formal appointment if they intend to come during these hours.  Professor Edmondson can also be reached via email at jedmond@yorku.ca.
Program Office
Rebecca Dillon
Undergraduate Program Secretary
210 Vanier College
416-736-5910 or
416-736-2100 ext 77389
rdillon@yorku.ca